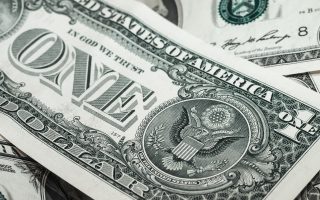 If you're looking for an air purifier on a tight budget, you may have had trouble finding the right unit for your home. Here at US Air Purifiers, we understand that not everyone has a large budget for a home air purifier. Here's what you need to look for in the best air purifier under $150 and our top pick in this price range.
What to Look for in an Air Purifier Under $150
At the $150 and below price range, don't expect large capacity. Air purifiers at this price point are mostly smaller units meant to be used in bedrooms and similar small spaces. Despite this, you can still reasonably look for multi-stage filtration. Ideally, you want a unit that has both a HEPA and an activated carbon filer. This combination will give your purifier the ability to remove both solid and gaseous contaminants from your home air.
Quality is also a significant consideration when you're shopping on a budget. Even if you can't spend much, you'll still want to get a durable, reliable air purifier. To make sure you're getting something good, look for an inexpensive model made by a reputable brand.
Finally, it's important to understand that your options at such a low price range will be somewhat limited. Though you can find good air purifiers under $150, there aren't too many of them out there. If you need a larger selection, consider saving to buy something in the $200-500 price range.
What's the Best Air Purifier Under $150?
We believe that one of the best air purifiers under $150 is the Sunpentown SPT AC 3000i. This small, inexpensive air purifier covers up to 180 square feet, making it a good option for the bedroom, office or study space. The AC 3000i features a HEPA filter that works well for dust, dander, pollen, mold spores and other solid particles. It also includes a small activated carbon filter for gases and odors. This purifier can move up to 100 cubic feet of air per minute.
One of the best things about the AC 3000i is its compact size. At just under 15 inches high, this air purifier can be easily placed on a desk, nightstand or small table. Even if you don't have much space available, the AC 3000i is a convenient option that will help clean your air.
Other Inexpensive Air Purifier Options
Although a few good models like the SPT AC 3000i are out there, you'll get far more options in the $200-500 price range. By spending a bit of extra money, you'll find air purifiers with greater capacity and more features. For more information about the budget friendly options you can find in this range, check out our list of cheap air purifiers that will fit almost any reasonable household budget.
Have questions about our best air purifier under $150 or any of the other models we sell? We're here to help! Feel free to contact us with your questions, and we'll be happy to provide answers and personalized product recommendations to help you find the right home air purifier for your family.