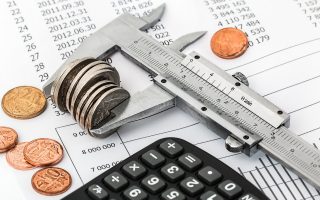 As important as clean air is, we understand that not everyone has the money to buy a premium air purifier. Sometimes, what you need is an air purifier that will improve your air quality without blowing a hole in your bank account. Here's a brief buying guide for cheap air purifiers, plus some of our top budget-friendly picks.
What to Look for in a Cheap Air Purifier
Just because you're on a budget doesn't mean you can't get a good unit for your money. Ideally, you should be looking for an air purifier that includes a HEPA filter for removing solid particles in your home air. It's also important to look at quality, since you'll want something that will last and not need to be replaced after a year of use. All-metal construction is usually a good indicator of high quality, though there are good air purifiers that use plastic parts as well.
Although you won't find too many frills on budget air purifiers, there are a few added features you can reasonably expect. Filter change reminder lights, for instance, can be found on several inexpensive air purifiers. It's also not uncommon to see dual-filter systems that use both HEPA and carbon filters. Even though they won't be able to filter quite as effectively as high-end purifiers, a decent budget air purifier should still do a good job of improving your home air quality.
Finally, you should be looking at an air purifier from a reputable brand. Off-brand air purifiers may be appealing based on their price points, but they're often of lower quality. If you buy an off-brand unit, it can also be difficult to find replacement filters when the time comes. So, it's usually best to spend a few extra dollars and get a good, brand name model.
How Low Should Your Budget Go?
While there are some air purifiers under $300 out there, they're mostly units meant for small spaces. If you're willing to expand your search to the $300-550 price range, however, you'll find some excellent models that can cover much larger spaces. So, if you're planning to buy an air purifier that will have a significant impact on your overall home air quality, it's best to look in this budget range.
Our Top 4 Budget Air Purifiers
Rabbit Air Minus A2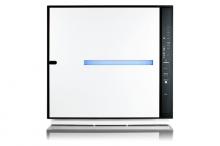 The Rabbit Air Minus A2 is one of the best budget-friendly air purifiers on the market. Starting at $549.95, this air purifier can perform two air changes per hour in spaces of up to 700 square feet. Despite its low price, the Minus A2 offers excellent filtration capabilities. You'll find both carbon and HEPA filters on this unit, in addition to a pre-filter and medium filter to remove larger particles. This model features a mood light and can be wall mounted to save on floor space.
Austin Air HealthMate Plus JR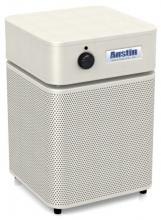 Starting at $464.99, the Austin Air HealthMate Plus JR is a great air purifier under $500. With coverage for up to 700 square feet and the same high-quality metal construction you'll find on Austin Air's higher end models, the HealthMate Plus JR is a cheap air purifier that still delivers quality and reliability. In it, you'll find HEPA and carbon filters, plus an efficient 360-degree air intake system. This air purifier does a very good job of focusing on chemicals and odors, making it a low-budget option for people dealing with chemical sensitivities.
Amaircare 2500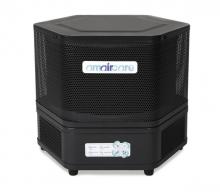 Like the HealthMate JR, the Amaircare 2500 features all-metal construction and a 360-degree air intake. This air purifier, rated for up to 1,250 square feet, starts at $519. It is equipped with both HEPA and carbon filters, as well as a basic pre-filter. This air purifier is a great choice for dealing with solids such as pollen, pet dander and dust.
Rabbit Air BioGS 2.0
Finally, there's the Rabbit Air BioGS 2.0, a modern and aesthetically appealing air purifier starting at just $369.95. Like the Minus A2, the BioGS 2.0 uses both HEPA and carbon filters for maximum coverage. This model performs two air changes each hour in spaces of up to 550 square feet. This is also an ultra-quiet air purifier that's great for offices and study spaces.
As you can see, there are several cheap air purifiers that are still of very high quality. Have questions about which air purifier is right for you? We're here to help! Feel free to contact us with your questions, and we'll be happy to provide you with answers and personalized product recommendations.