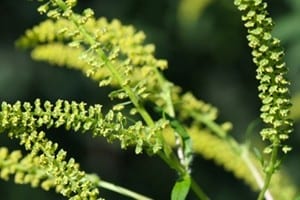 With summer almost over, those of us who suffer from seasonal allergies are once again looking at itching eyes, runny noses and unpleasant sneezing. Fall allergies are a nuisance, but keeping the pollen out of your home may help reduce your symptoms and make them more manageable. Using a home air purifier, you can capture pollen and keep it out of the areas where you spend the most time. Here are four of the best air purifiers for allergies you should consider looking into for this year's fall allergy season.
Amaircare 3000 HEPA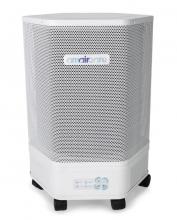 With a 360-degree air intake and a design that's optimized for maximum airflow, the Amaircare 3000 HEPA is one of the best air purifiers to use in larger spaces. This model's high-efficiency fans allow it to move air effectively without producing too much excess noise. The 3000 HEPA also offers convenient filter change reminders and metal construction for enhanced durability.
Austin Air Allergy Machine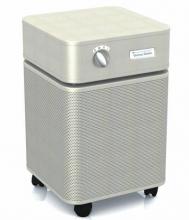 The Austin Air Allergy Machine is a HEPA and carbon-filtered air purifier designed specifically to help those who suffer from allergies. Like the Amaircare 3000, the Allergy Machine utilizes a 360-degree air intake to maximize the amount of air it's capable of moving. In addition to ordinary filtering capabilities, this purifier also uses high efficiency gas absorption technology, allowing it to remove gaseous contaminants as well as solids like pollen. For this reason, the Allergy Machine is a great choice for those who suffer from severe allergies or asthma that could be exacerbated by gases in the air.
Rabbit Air Minus A2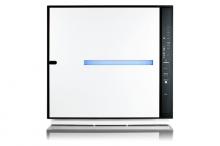 One of our long-standing favorites here at US Air Purifiers, the Rabbit Air Minus A2 is a low-profile air purifier that can be mounted on walls for effective use in small spaces. With its 6-stage purification, the Minus A2 does an excellent job of removing various contaminants, including allergy-inducing pollen. In addition, this air purifier also features a mood light that makes it a relaxing and attractive part of your home's decor while it works to clean up your home air.
Airpura I-600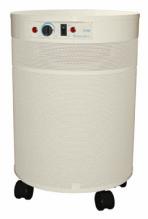 For those with the most severe allergies or asthma, the Airpura I-600 is an excellent choice. This high-capacity air purifier is designed to remove the maximum possible number of contaminants and operates at a standard consistent with the demands of healthcare settings. If you experience severe allergies during the autumn months, the Airpura I-600 may be the right choice for you.
Bonus Budget Choice: Airfree Onix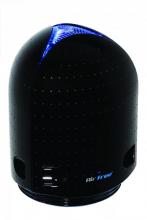 These days, not everyone has the ability to buy a high-end air purifier. A small budget shouldn't keep you from having clean air, though. If you need protection from allergens in your home at a cost-effective price point, consider the Airfree Onix. This filterless air purifier uses a heated core to neutralize airborne solids, including pollen. While it won't provide you with the same level of protection as some of the other models on this list, it's a great way to clean up your home air if you don't have the money to spend on a more expensive model.
Using an air purifier is one of the best ways to keep pollen out of your home during the fall allergy season. Browse our complete selection of home air purifiers for allergies, or contact us today with any questions you may have to receive answers and personalized product recommendations based on your needs.