There are many reasons for people to use air purifiers, but one of the most common is to keep polluted air out of the home. Air pollution is a serious threat to overall health and well-being, and many recent studies have shown that exposure to pollution is linked to everything from cancer to impaired cognitive development in children. One of the best ways to protect yourself and your family from air pollution is to use a high-quality air purifier. Here's what you need to know about the best air purifiers for pollution.
  What Makes an Air Purifier Good for Dealing With Pollution?
Pollution comes in many different forms, including both solid particulate matter and gases. As a result, the best air purifiers for pollution are units that can filter both solids and gases out of the air. This means that an air purifier being used for air pollution needs both a HEPA filter and a filter for VOCs.
  Some of the Best Air Purifiers for Pollution
Though there are many great air purifiers for dealing with pollution, some are better than others. We've picked out four of our favorite units that will help you keep air pollution out of your home.
  EnviroKlenz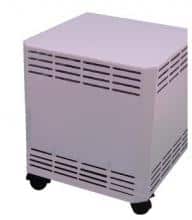 The
EnviroKlenz air purifier
is a great unit for air pollution thanks to its high-quality VOC filtering capabilities. In combination with its HEPA filter, the EnviroKlenz can remove both components of common air pollution. This unit executes five air changes per hour in spaces of up to 800 square feet.
 IQAir GC Multigas
  With a high-efficiency HyperHEPA filter and a powerful ability to filter out both gases and odors, the
IQAir GC Multigas
stands out as easily one of the best air purifiers for pollution. This unit covers 1,125 square feet and performs two air changes each hour. Best of all, the IQAir Multigas comes with a 10-year warranty.
  Airpura P600+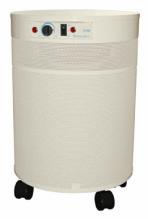 The
Airpura P600+
is an air purifier that features HEPA filtration and advanced titanium dioxide VOC filtration, making it a good solution for both solid and gaseous air pollution. This unit covers 2,000 square feet and performs two air changes per hour.  As an added bonus, the P600+ also features a UV germicidal lamp that targets bacteria and other harmful microorganisms.
 Rabbit Air Minus A2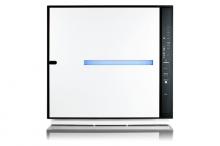 The
Rabbit Air Minus A2
is a wall-mounted combination HEPA and carbon air purifier that is great for tighter spaces. This unit covers 700 square feet, making it great for smaller homes and apartments. It's also very economical, making it a great option for someone who needs an air purifier for pollution problems on a budget. If you live in a heavily polluted area, having an air purifier is a must. If you have questions about any of our air purifiers, please feel free to contact us, and we'll help you pick out the best air purifier for your needs.