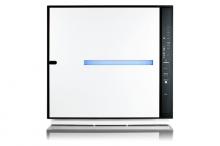 Rabbit Air's series of A2 SPA-700 air purifiers is being phased out. While some units are still available, the A2 SPA-700 series will no longer be available once current inventories are exhausted. We are already sold out of the decorative Artist series and Peanuts character air purifiers. The remaining supply of SPA-700 air purifiers will likely sell out soon, making now the perfect time to buy if you've been considering one.
Although you'll no longer be able to buy the SPA-700 series, there are still plenty of great Rabbit Air purifiers to choose from. To begin with, there's the SPA-780 series. This bigger brother of the 700 series covers a larger area, making it more functional for most spaces. Where the 700 covered spaces of up to 700 square feet, the 780 is rated for up to 815 square feet.
You can also step up to the Rabbit Air A3 SPA-1000N. This ultra-quiet HEPA air purifier offers smart features and great filtration capabilities. Like most other Rabbit Air purifiers, the A3 can also be mounted to a wall for use in smaller spaces. To learn more about the SPA-1000N, check out our in-depth blog post about this model and its capabilities.
So, while the Rabbit Air SPA-700 will soon be unavailable, there are still several options from Rabbit Air that are ever better! If you have questions about these or any of the other air purifiers features at US Air Purifiers, feel free to contact us with your questions. We'll be happy to provide you with answers and product recommendations based on your unique needs. You can also browse our complete selection of home air purifiers to find the model that's right for you!