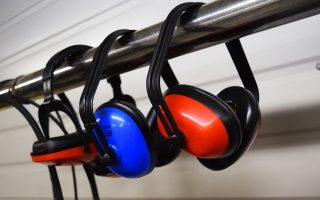 As the COVID-19 pandemic has stretched manufacturer supply chains, many air purifier makers have had to dig deep to continue sourcing quality parts. While this has caused issues with product availability at times, it has also given manufacturers the opportunity to experiment with new suppliers. In a few cases, companies have even been able to improve their air purifiers by using new parts, as is the case with Austin Air.
Thanks to new fan motors, Austin Air's purifiers are now quieter than ever before. The sound rating on these purifiers has been lowered from 66 dB to 62. Although it's only a small difference, it goes to show that Austin Air is always working to improve its units, even in difficult times.
Austin Air offers a complete range of HEPA air purifiers for all purposes. From its general-purpose HealthMate to the Bedroom Machine designed specifically to support healthy sleep with cleaner air, Austin provides some of the best air purifiers on the market. The company specializes in high air flow designs that are efficient and quiet at the same time.
Austin Air is also one of the few companies to boast all-steel construction on its air purifiers. This material choice makes Austin Air purifiers some of the most durable home air purifiers you'll find on the market. Austin's warranty also extends to five years, ensuring you'll get plenty of use out of your air purifier.
Check out our complete selection of Austin Air purifiers to find the right unit for your needs and learn more about this company's great lineup of residential units. Not sure which air purifier is right for you? We're here to help! Feel free to contact us with your questions, and we'll be happy to provide you with answers and product recommendations based on your needs.