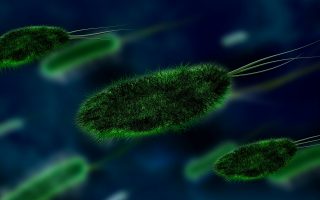 Between the normal concerns of cold and flu season and increasing worries over the spread of coronavirus, we've seen a considerable uptick in interest among our customers in air purifiers for germ protection. As some of you may already know, we've recently published two coronavirus features: one on Amaircare, and the other on Airpura. In this article, we'd like to introduce you to another of our preferred air purifier brands for germs and biologicals. This brand, AllerAir, is a leading option for targeting germs and keeping the air you breathe safe and healthy.
AllerAir Air Purifiers
In the AllerAir line, our top recommended units for germ control are the AllerAir Pro 5 UV and AllerAir Pro 6 UV. Both of these units offer broad-spectrum coverage from a large variety of contaminants by combining HEPA, carbon and UV filtration. For germs and viruses, the HEPA and UV stages are the most important, providing a dual layer of protection for users. In addition to viruses and bacteria, the UV germicidal lamp featured in each of these units will also offer extra protection against mold spores.
In addition to great protection, you'll find a plethora of useful features included in AllerAir's high-quality units. Thanks to its all-steel construction, variable speed fans and durable rolling casters, AllerAir is rightly regarded as one of the best-built brands in the industry. Regardless of which model you choose, you can be sure you're getting an air purifier that will hold up to constant use and offer dependable protection.
Still have questions about using AllerAir air purifiers for germs to keep your home air clean and healthy? We're here to help! Feel free to contact us with your questions, and we'll be happy to provide you with answers and product recommendations based on your needs.