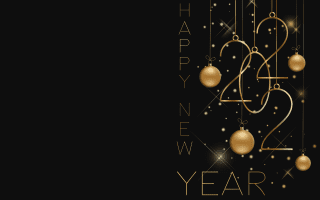 The new year is almost here. With 2021 in the books, we're all looking forward to a 2022 full of fresh opportunities. The new year is also a perfect time to make better decisions with regards to your health and well-being. One of the simplest ways to do this is to give yourself the gift of clean air with a home air purifier. Here are five reasons you should consider getting an air purifier in 2022.
Clean Air Will Help You Sleep Better
We all know that sleep is important for overall health. What not everyone knows, though, is that low air quality could be affecting your beauty sleep. Studies have shown that people living in heavily polluted areas are up to 60 percent more likely to have trouble sleeping. Fortunately, a good bedroom air purifier can help you with this problem. For use in the bedroom, we recommend the Austin Air Bedroom Machine.
COVID-19 Is Still a Factor
Although things have improved since the start of the pandemic, it's still important to be aware of the possibility of transmitting COVID-19 indoors. While masks and vaccines are the most important tools for reducing transmission, HEPA air purifiers have also proven to be useful supporting tools. HEPA filters can capture virus-sized particles, thus reducing the likelihood of transmitting COVID-19 among people in your home.
Pollution Poses Major Health Risks
We've always known that air pollution is unhealthy, but the past several years have shown us just how much damage it really does. New research has linked high pollution levels to everything from heart disease to a variety of cancers. Ambient air pollution is even believed to account for about 7 million deaths worldwide each year. Protecting yourself from air pollution should be a top priority if you're trying to improve your health in 2022. While there's only so much you can do about the pollution in your city or town, you can use a high-quality air purifier with HEPA and carbon filters to reduce the amount of pollution in your home air.
Your Air Purifier Can Help When Allergy Season Arrives
Although we're at the start of winter right now, spring is only a few months away. When the warmer weather arrives, many of us will begin suffering from seasonal allergies. One of the best reasons to get an air purifier in 2022 is to head off the runny noses, sneezing and watery eyes that come with springtime. Air purifiers with HEPA filters can easily capture pollen and keep irritating allergens out of your home air.
Your House May Be Full of Hidden VOC Sources
VOCs, or volatile organic compounds, are chemicals that easily become gaseous and can be harmful to human health. Surprisingly, most homes are full of hidden VOC sources. Building materials, engineered wood in furniture and even vinyl flooring can give off VOCs. Air purifiers with carbon filters are able to filter out these gases, improving the quality of your home air.
As you can see, there are many good reasons to buy an air purifier in 2022. From helping with allergies to letting you get a better night's sleep, air purifiers and the clean air they provide are a must-have for the modern home. Check out our complete selection of the best home air purifiers to find the model that's right for you.
Have questions or aren't sure which air purifier to pick? We're here to help! Feel free to contact us directly, and we'll be happy to provide you with answers and personalized product recommendations based on your needs.