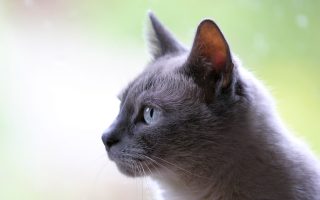 One of the most common uses for home air purifiers is to remove airborne dander and hair from pets. Both of these indoor contaminants can trigger allergy symptoms, and pet hair is notorious for working its way into nooks and crannies in every part of your home. If you've ever wondered what the best air purifier for pet dander and hair is, this article is for you. Here's what you need to know about the air purifiers that can capture these substances and which ones are best.
What Types of Filters Catch Dander and Hair?
Because dander and hair are both solids, an air purifier with a HEPA filter is needed to capture them. More porous pre-filters found on some models will catch pet hair due to its relatively large size, but dander particles are much smaller.
It's also worth noting that carbon filters can be useful for pet owners. Carbon filters can help to reduce pet odors, something that HEPA filters can't help much with. So, while a carbon filter isn't necessary for catching hair or dander, it is definitely a good feature for pet owners.
Do You Need an Air Purifier If You Don't Have Pet Allergies?
If you suffer from pet-related allergies, the benefits of using an air purifier are fairly obvious. Even if you don't, though, air filtration can still be very useful. Pet hair can build up in your home and turn into a cleaning nightmare. Although an air purifier won't prevent you from having to vacuum regularly, it may help to keep the hair on your carpets and furniture under control.
It's also worth noting that just because you don't have pet allergies doesn't mean no one you know does. You may well have friends or family members with dander allergies, and using an air purifier can make your home a more inviting place for them.
What Are the Best Air Purifiers for Hair and Dander?
While it's impossible to pick out a single best air purifier for pet hair and dander, there are a few models that stand out. Below, you'll find three of our top picks for keeping your pet's dander and hair under control.
Austin Air Pet Machine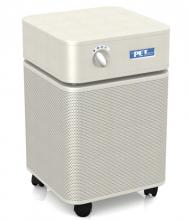 Made specifically for pet owners, the Austin Air Pet Machine features both a HEPA filter to catch hair and dander and a carbon filter to reduce pet odors. Rated for up to 1,500 square feet, this purifier can help to keep your home dander-free and smelling fresh. Like other Austin Air models, the Pet Machine features durable all-steel construction and comes with a 5-year limited manufacturer's warranty.
Amaircare 3000 HEPA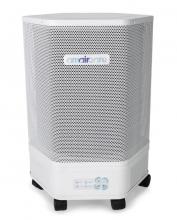 Another great air purifier for pet owners is the Amaircare 3000 HEPA. This unit is rated for up to 1,800 square feet and features both HEPA and carbon filters. The 3000 is a quiet, easy-to-use air purifier that is useful for a wide range of purposes, a fact that it has made it a favorite here at US Air Purifiers over the years.
Rabbit Air Minus A2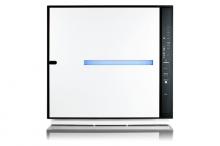 If you suffer from troublesome pet allergies, the Rabbit Air Minus A2 may be the right model for you. This unit is rated for two air changes per hour in spaces of up to 815 square feet, giving you more protection in areas such as your living room or bedroom. Like the other units on this list, you'll find HEPA and carbon filtration in the Minus A2.
Have other questions about the best air purifiers for pet dander and hair? We're here to help! Feel free to contact us with your questions, and we'll be happy to provide you with answers and personalized product recommendations based on your unique needs.