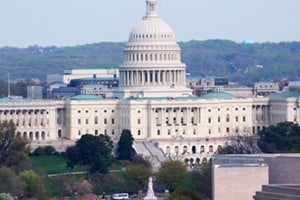 The first significant clean air certification and partnership program developed to promote the conservation of clean air throughout cities in the Asia-Pacific region, the Cities Clean Air Partnership (CCAP), was recently launched by the U.S. Environmental Protection Agency (EPA), Clean Air Asia, the Bay Area and South Coast Air Districts and the Taiwan Environmental Protection Administration. The partnership aims to reduce air pollution levels throughout the Asia-Pacific region by sharing technologies and best practices.
"Air pollution is still causing more than 3.7 million deaths a year and costing the global economy over $3.5 trillion a year in sickness and premature deaths," said Jared Blumenfeld, EPA's Regional Administrator for the Pacific Southwest in a press release. "This partnership is taking a huge step forward to reduce global air pollution and achieve more livable, healthier cities for all."
The program initially became possible through a $5 million grant supplied to Clean Air Asia by the International Environmental Partnership, specifically provided with the intention of fostering more global cooperation to combat air pollution. The partnership will employ a certification and scoring system to advance efforts toward cleaner air initiatives and offer training and collaboration opportunities to encourage peer-to-peer learning among cities in the Asia-Pacific region. However, the CCAP launch also means that California and other American states now have new partners to collaborate with on clean air innovations, one of the primary motivations for the EPA's involvement.
The significance of the partnership is further illuminated through a report by the World Health Organization (WHO) asserting that along with the many dangers that polluted air has on health and the quality of life, particulates from garbage and burning fossil fuels led to as many as seven million fatalities globally in 2012.
If you're looking to improve the quality of air with a home air purifier or one for the office, or to learn more about the benefits of air purifiers, contact US Air Purifiers Direct 2U today for all of the products and information you need.