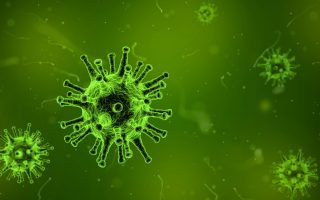 Over the spring and summer months, the COVID-19 pandemic has gradually grown less threatening than it was at its outset. In part, this is likely due to the fact that people spend more time outdoor in the warmer months. As we head into fall, though, many people are wondering about the possibility of a COVID-19 second spike. Here's what you need to know about the possibility that virus cases will spike as the weather cools and why you should buy an air purifier before winter arrives.
Is a Second Spike of COVID-19 Likely?
Because the SARS-CoV-2 virus is so new, experts are still unsure what effects seasonal variation could have on it. Some research has suggested that COVID-19 spread could be affected by temperature and humidity conditions, though this is far from proven. This winter will be the first in which large-scale spread of COVID-19 can be adequately studied.
What is certain, though, is that people will be spending more time indoors as the weather cools. This will increase the risk of transmission, as fewer events will take place in well-ventilated outdoor spaces. Holiday gatherings will also bring people from different households together, potentially increasing the risk of COVID-19 exposure.
Another cause for concern is the fact that a COVID-19 spike could coincide with flu season. Because seasonal flu puts a strain on medical resources to begin with, hospitals may have a harder time dealing with an influx of COVID-19 cases. The onset of flu season may also make it difficult to distinguish between COVID-19 and seasonal flu, causing more people to seek testing and treatment.
Why You Should Buy an Air Purifier Before Winter
Although there's no guarantee COVID-19 will spike again this winter, it's at least a distinct possibility. As a result, it's best to take precautions now. One step you can take to keep the air in your home safe is to buy a HEPA air purifier. HEPA filters can capture virus-sized particles, allowing them to reduce the level of coronavirus in the air.
Buying an air purifier is especially important if you intend to host seasonal family get togethers this winter. While getting the family together at the holidays is an important tradition, this year requires extra safety precautions. By using a HEPA air purifier, you can help to remove viruses from the air in your home, potentially reducing the risks for yourself and your guests. Of course, it's also important to take other precautions, including practicing social distancing and wearing facial coverings.
Have more questions about how an air purifier can help to keep the air in your home safer as the winter months approach? We're here to help! Feel free to send us your questions, and we'll be happy to provide you with answers and personalized product recommendations based on your needs.