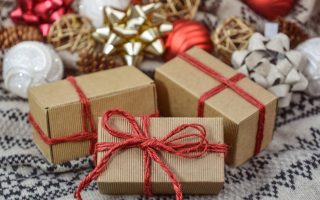 As hard as it is to believe, we're finally well and truly into the holiday season. Thanksgiving is already behind us, and Christmas is only a few weeks out. If you're still not sure what to get the special people on your list this year, don't worry, we've got you covered! An air purifier is one of the most useful and practical Christmas gifts you can possibly give in 2020. Here's what you need to know about gifting air purifiers and why they make the ideal gift choice this year.
Why Should You Give an Air Purifier as a Christmas Gift in 2020?
Though it has been an eventful year on all fronts, the biggest news item of 2020 by far has been the onset of the COVID-19 pandemic. Since January, the SARS-CoV-2 virus has spread all around the globe, causing over 60 million confirmed COVID-19 cases. As of the time of this writing, the United States is experiencing a sharp upturn in cases.
What does all of this have to do with Christmas gifts? Since people are already looking for ways to keep themselves safe from COVID-19, why not give an air purifier to a friend or family member this year? Studies have shown that HEPA air filters can capture virus-sized particles in the air, helping your loved ones reduce the chances of COVID-19 spread in their households.
In addition to adding a layer of protection against viral transmission, an air purifier will help your loved one breathe cleaner, healthier air all year round. This can lead to fewer reactions during allergy season, improved sleep and a host of other health benefits.
What Air Purifiers Are Best for Christmas Gifts?
This year, we strongly recommend buying HEPA-equipped air purifiers as gifts. Since COVID-19 will be a major fact of life until at least spring or summer of 2021, it's best to get a unit that will offer some protection against viral pathogens. For some inspiration and great gift ideas, you can check out our article about the best air purifiers for COVID-19, published earlier this year.
For even more protection from bacteria and viruses, you may want to consider gifting an air purifier equipped with a UV germicidal lamp. These lamps use ultraviolet light to attack microbes and viruses in the air, neutralizing them as they pass through. We also have an article about UV-C air purifiers for COVID-19 that will help you get some good gift ideas.
If you're still not sure what air purifier to give as a gift, consider gifting a US Air Purifiers gift certificate instead. With our customizable gift certificates, you can select any amount between $10 and $500. You can also choose to have the certificate delivered digitally in an email or as a physical certificate. You can even include a personalized message to the recipient.
Have questions about which air purifiers are the right choice for your holiday gift-giving? We're here to help! Feel free to contact us, and we'll be happy to help you pick out the right air purifier to give your loved ones this holiday season.