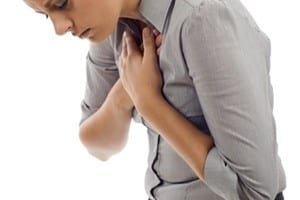 According to the U.S. Centers for Disease Control and Prevention, 18.9 million adults and 7.1 million children in the United States suffer from asthma. However, experts are beginning to fear that some of these individuals may have been misdiagnosed, reports Medical Xpress, an online health resource.
The source notes that many medical problems produce similar symptoms, and that people who have been told that they have asthma may actually be dealing with other health complications such as acid reflux, allergies or heart issues.
"It's very logical for general practitioners to assume most breathing problems are asthma, especially in children," said Dr. Tod Olin, a pediatric pulmonologist at National Jewish Health, as reported by the news outlet. "But there are a lot of breathing problems out there, and for children who are failing therapy, we need to think about those other diagnoses."
Misdiagnoses can be dangerous, as they often prevent patients from receiving proper treatment for potentially serious diseases, so it's important for individuals to conduct their due diligence when trying to get to the bottom of a health complication.
No matter what kind of breathing issue you're experiencing, the fact remains that there are effective ways to decrease your symptoms around the house in addition to taking any medication that may have been prescribed by your physician. At Air Purifiers Direct 2U, we sell a number of different home air purifiers at competitive prices. These devices are successful at eliminating the most common airborne contaminants including dust, pollen, pet dander, mold, dust mites, chemicals and tobacco smoke.
To find out which air purifier is ideal for your home, take a look around our website today!