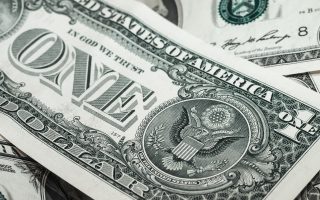 While most people think of air purifiers as devices used in the home, they're also very important for a wide range of businesses. Using air purification in the workplace can help to keep employees and customers healthy and prevent contaminants from lingering in the air. The problem, though, is that many businesses that really should be using office air purifiers can't afford to buy them outright. Luckily, we've solved this problem by offering a business financing program for commercial air purifiers! Here's what you need to know about using air purifiers in the workplace and how our financing options can help your company get the air cleaning technology it needs.
Why Do Businesses Need Air Purification?
Companies may find themselves needing air purifiers for several different reasons. Many businesses use them simply to promote a healthier environment for their employees and customers. Interestingly, an air purifier can pay for itself it terms of keeping employees healthy. The average employee takes about 4.9 sick days each year, and that time costs employers both in terms of paid time off and lost productivity. By reducing the chances of employees getting sick, your business can operate more efficiently year-round.
For some businesses, air purifiers are considered essential equipment. Machine shops, hair salons and cannabis dispensaries, to name just a few, fall into this category. For these businesses, fumes or other dangerous contaminants created in the course of their normal operations must be removed to prevent dangerous working conditions. Most businesses of this sort are legally required to use some form of air cleaning technology, with guidelines that are usually set under federal or state laws.
Finally, some business owners choose to use specific types of air purifiers because they or their employees have unique sensitivities. Business owners with chemical sensitivities, COPD or asthma may require air purifiers in the workplace to remain fully productive or choose to use them in order to accommodate sensitive employees.
Looking at Air Purifiers as a Business Investment
As you can see, there are many reasons for businesses to use air purifiers, but most of them ultimately relate back to maintaining a safe, healthy work environment in which employees can be maximally productive. In this light, an air purifier can be seen as a business investment like any other.
With that said, commercial grade air purifiers can be quite expensive, making it difficult for smaller businesses to buy them outright. For a smaller company working on a shoestring budget, spending $1,000 or more on an air purification system simply isn't practical. Fortunately, this is where our business financing options come into play!
Advantages of Business Financing for Air Purifiers
The main advantage of using our business financing option to purchase an air purifier is that it can allow you to buy a unit that would otherwise be difficult for your company to afford. For example, the Electrocorp RSU 48CC Industrial Air Scrubber normally sells for $7,198.98, a price most small businesses simply couldn't afford up front. With our commercial financing, though, this unit can be purchased on a monthly basis with a payment as low as $220.
In addition to helping your business afford the equipment it needs, financing your air purifier purchase can help build your company's credit. This is an especially important consideration for newer businesses and startups that may need loans to finance future expansion. By establishing a good credit record now, you can set your business up for growth and success going forward.
Who's Eligible for Business Financing?
Thanks to our financing partner, QuickSprout, most types of businesses can secure the financing they need to buy a good air purifier. Whether you're an established company or a small startup with limited credit, you can get the equipment you need on a reasonably monthly payment plan. Best of all, QuickSprout offers instant credit decisions without a purchasing obligation, meaning you won't have to wait for days or weeks to find out if your loan has been approved.
What Air Purifiers Qualify?
Because this program is exclusively for business use, only air purifiers with prices of $1,000 or more are qualified for commercial financing. This gives business owners access to a wide range of purifiers that can be used in workplaces of almost any size. Whether you need a commercial-grade air scrubber or just a broad-spectrum model to keep your employees healthy in a small office, we've got air purifiers that will meet your company's needs!
Still have questions about our commercial financing options or how an air purifier can benefit your business? We're here to help! Feel free to check out our business financing page or contact us with any questions you may have about our commercial financing program. We'll also be happy to provide you with product recommendations based on the unique needs of your business to ensure that you're getting the air purifier that's right for you.