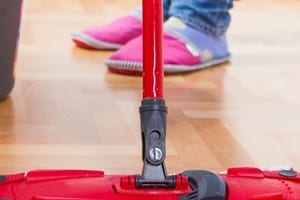 As many allergy sufferers know, the end of hay fever season does not necessarily signal the end of allergy season. Staying indoors for extended periods of time leads to greater exposure to allergens like pet dander, dust mites and mold. If you find yourself sneezing through the winter, here are a few tips to help you get control of your allergies until spring comes again:
Use a dehumidifier. It may seem counterintuitive as the air often feels drier in winter, but dust mites need elevated levels of humidity to survive, so keep the ambient humidity below 40 percent in your home to kill off those pesky microscopic critters.
Remove wall-to-wall carpet. Moisture can accumulate underneath the carpet, breeding dust mites, and dust, pet hair and other allergens collect on top. To help keep your home clean throughout the winter, it helps to have a hard, smooth surface to work with.
Avoid down comforters. They can easily accumulate dust and mites, and some people are allergic to the down itself.
Use extra hot water when doing laundry. Water temperatures over 130 degrees will kill off dust mites and leave your bedding and clothing fresh and allergen-free.
Enlist your family and friends. If you suffer from intensified allergies during the winter, it is probably best if you don't leave all the cleaning and handling of allergens to yourself. Either switch off chores with family members so that you take care of the non-allergenic ones, or consider investing in a cleaning service and leaving while the house is being cleaned to avoid the dust and other particles that will be stirred up during the process.
Another great way to manage your allergies in winter is to invest in a home air purifier. Contact US Air Purifiers today for more information about the purifiers we offer.