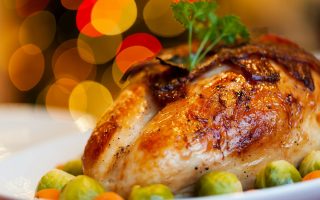 It's officially the start of yet another holiday season, and we at US Air Purifiers would just like to take a moment to wish you a Happy Thanksgiving! Here's hoping that all of you who are reading this will get the chance to eat some great food and spend time with loved ones today.
We'd also like to take this chance to remind you that we have some incredible Black Friday air purifier specials that you can still take advantage of during tomorrow's shopping holiday and through the rest of November. We're very excited about the special savings we're able to offer our customers this year, so please feel free to check out our great inventory of deals, including:
$70 off Airfree Air Fit 800
$200 off Airfree Lotus
10 percent off Airpura P600+
$50 US Air Purifier gift card with purchase of Austin Air Healthmate or Healthmate Plus
We also have our limited-time special on twin packs of the Airfree Onix air purifier for just $319. Normally a $598 value, this two-pack is an easy way to get a great deal on presents for two people on your list at once. The small size of the Onix makes it perfect for bedrooms, offices and small apartments. It's also a great air purifier for dorm rooms, in case you have a college student to buy for. This deal is only available through November 30th, or until our limited supply runs out. Be sure to get yours early so you don't miss out!
If you have any questions about our Black Friday and Cyber Monday specials, please feel free to get in touch with us for answers and personalized product recommendations. And, once again, from our family to yours, Happy Thanksgiving and a great holiday season!