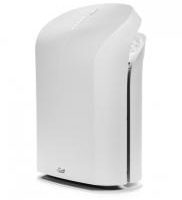 There's a lot of discussion and debate in the natural health community about what is really the best air purifier. With so many different technologies and specific applications, it's hard to nail down one specific unit as the absolute best. When New York magazine decided to go looking for the best air purifier for allergy-related uses, however, it settled on the Rabbit Air BioGS 2.0 as its top pick.
How Did New York Pick the Best Air Purifier?
When New York magazine decided to find the best air purifier for allergies, it started with the logical step of consulting professional allergists. Knowing as they did the benefits of HEPA filtration technology, these medical professionals recommended high-quality HEPA purifiers. From there, the editors of New York were able to evaluate different HEPA air purifiers to identify the best one.
From this starting point, the editors eventually reached the Rabbit BioGS 2.0. As stated in their review, it was picked as the best air purifier because of its extremely quiet operation and easy filter change reminder feature. This isn't the first time the BioGS 2.0 has been picked as the best air purifier in a given category. In 2015, it was also picked as a top air purifier for apartments and small homes by Apartment Therapy.
 Features of the Rabbit Air BioGS 2.0
The Rabbit BioGS 2.0, as discussed above, is based on HEPA filtration, which will remove 99.7 percent of particulates greater than 0.3 microns in diameter. To this, it adds activated carbon filtration to get rid of gases, odors and VOCs. With a price of just $369.95, this makes the BioGS 2.0 one of the best budget air purifiers to feature both forms of filtration. The standard BioGS 2.0 will clean spaces up to 550 square feet. For larger areas, an upgraded version that will cover 625 square feet is available, priced at $399.95.
This unit also features appealing, modern exterior design to allow it to fit in well in any home or office space. The BioGS 2.0 comes with a filter change indicator, a built-in air quality indicator and a remote control for easy setting changes. Finally, it offers a negative ion generator that can be turned on or off easily, depending on your personal preferences.
Overall, it's no surprise that New York made the Rabbit Air BioGS 2.0 its top pick for best air purifier. This unit combines excellent filtration, a wide array of features and good value, making it one of the most popular air purifiers out there at the moment for residential use.
Have questions about this or any other air purifier? Feel free to contact us today, and we'll be happy to help you select the best air purifier for your needs with personalized advice and expertise!