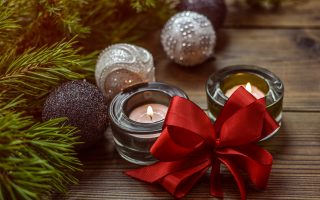 It's almost the holiday season again, and we at US Air Purifiers are already excited! As always, we have some great deals to offer our customers for the Black Friday and Cyber Monday shopping holidays. We've teamed up with some of our top brands to help you give the gift of clean air to friends, loved ones or even yourself this holiday season.
  Top Black Friday Deals from Airfree
One of the most popular brands we sell is Airfree, a maker of filterless air purifiers that use thermal ceramic cores to eliminate everything from dust to bacteria and viruses. Some of our best deals this season have been brought to us by Airfree, including:
Airfree Lotus: Normally $399, now only $199!
Airfree Iris 3000: Normally $329, now only $179!
Airfree Air Fit 800: Normally $169, now only $99!
Want to buy an air purifier for more than one person on your shopping list? We've also got a two-pack from Airfree that is perfect for you! For just $319, you'll receive two Airfree Onix P thermal air purifiers, normally a $598 value! Please note that supplies of this twin pack are limited, so be sure to get yours while you still can. This is a special holiday offer that will only be available from November 17th through November 30th.
EnviroKlenz Black Friday Special
Another one of our favorite air purifier brands, EnviroKlenz, will also be on special this gift-giving season. The standard EnviroKlenz air purifier with three high-quality VOC filters normally costs $947. For our customers, though, no deal is too good, which is why the same model with the three bonus filters is being offered for just $650. At a savings of nearly $300, it's a deal that's going to be tough for us to top!
Have questions about any of our Black Friday specials? Check out our Black Friday page for all of our deals and links to product specifications. Need product recommendations for your friends or family members who need air purifiers? Don't worry, we're here to help. Feel free to contact us directly, and we'll help you pick out the perfect air purifier for your loved one.