Amaircare 16 in ET Plus Annual VOC Filter Kit for Larger Purifiers and Air Scrubbers
Model:
93-A-16PL02-ET (std), 93-A-16PL05-ET (frm)
Zoom In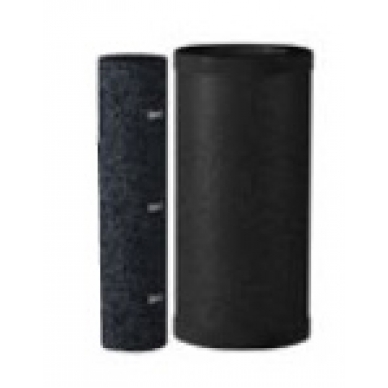 Free Shipping
We now have ET annual VOC filter kits in our inventory and will ship within 48 hours.
Amaircare 16 in ET Plus annual VOC filter kit for Models such as but not limited to the AWW350, AWW675, 7500, 10,000, 6000V Cart, 7500 Cart, IS5000, IS5000 Cart, 4000HV, and 4000 VOC Chem Item that were made after Nov 2015. Filter Replacements coordinating with 16″ Easy Twist HEPA.
Easy Twist were designed after Nov 2015. Before that date, the correct filter is the Molded configuration of the carbon and HEPA. It can be found here. The molded configuration contains 11 lbs of carbon where the new design called Easy Twist contains 7 lbs.
Includes: 1- Stage One Filter: 1/8" Foam Prefilter and 1 - Stage Three Filter: Granulated Carbon pellets incased in steel mesh canister (1550g = 1,705,000 m2 adsorption surface area), and 1 x replacement O-ring/gasket
Replace yearly.
Specialty Carbons Available.