BSE
BSE Aerosol HEPA Air Scrubber Extraction System
Zoom In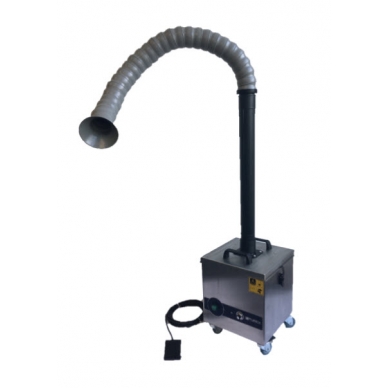 Free Shipping
This product is discontinued.
BSE Aerosol HEPA Extraction air scrubber system was designed with our clients such as dentists in mind: the foot pedal allows for easy handsfree on-off operation; the flexible arm allows for focused source capture; and the easy filter maintenance saves time for more important things.
Offering 135 CFM right at the source. High quality HEPA filtration 99.997% down to .3μm. (Want more power, visit our 650 model by Purex)
Ships Quickly too!