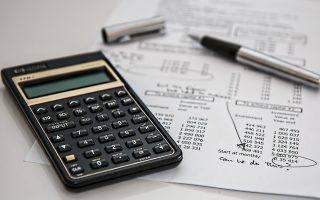 One of the biggest hurdles when thinking about buying an air purifier is trying to decide whether or not it's worth the money. We get it, an air purifier can be a fairly big investment. With that said, there's a very strong argument to be made that home air purifiers are worth every penny. Here's what you need to know if you've found yourself asking "is an air purifier a good investment?"
What Can You Expect to Spend on an Air Purifier?
The answer to this question largely depends on which air purifier you're planning to buy. For a residential unit, a budget of up to $1,000 will give you plenty of great options, though you can definitely get away with less if necessary. The Rabbit Air Minus A2 series, for instance, starts at $549.95, making it a great value option.
What Are the Costs of Not Using an Air Purifier?
Although most people think of air purifiers only in terms of removing odors and allergens, they can actually have impacts on overall health as well. Air purifiers that filter out fine particulate matter, nitrogen dioxide and other forms of air pollution may help to improve cardiovascular and pulmonary health. Use of air purifiers has been associated with improvements in cases of high blood pressure, a leading risk factor for heart attacks and strokes.
Needless to say, air pollution imposes costs in the form of increased healthcare requirements. People suffering from chronic diseases contributed to by air pollution will spend more and healthcare and be able to work less over the course of their lives.
So, Is an Air Purifier a Good Investment?
Overall, an air purifier can be a very good investment in your personal health and well-being, especially if you live in a heavily polluted area. While you have to decide for yourself whether or not an air purifier is right for you, we believe that buying one is a worthwhile investment to keep yourself healthier in the long term.
Have questions about air purifiers? We're here to help! Feel free to contact us for answers and personalized product recommendations based on your needs.