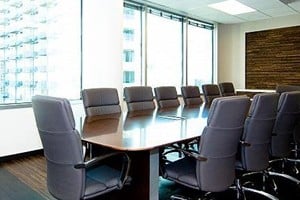 People who have office jobs know how much time they spend during the week in that confined space. Up to a third of our entire day is spent behind our desks, working away. While we fall comfortably into routines going to and from our places of work, we often do not notice if there are ways that we can improve our environment in big or small ways. By making your office healthier, you will enjoy the time you spend there and actually feel better after a full day at work. Do not let your job take a toll on your health.
Here are a few tips for creating a healthier work environment:
Clean your space: One of the easiest ways to make sure that your office takes less of a toll on you is by keeping it clean. Messy employee areas can cause an unnecessary amount of stress, so it is best if you clean out anything you do not need on a weekly basis. That way you come into each week with a fresh workspace.
Keep the air clean: When it comes to your health at work, the biggest disservice you can do is breathing in air that is full of germs and other pollutants. In addition to making sure that the fan and ventilation systems work, you should invest in a desktop air purifier that will keep their air around your workplace fresh and clean.
If you want to keep the air in your workplace clean, be sure to invest in a new Whirlpool air purifier from US Air Purifiers Direct 2U! Contact us today for more information about our wide selection of the high-quality products that we carry.