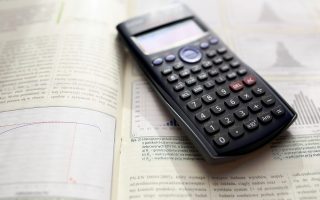 When you're getting ready to buy an air purifier, there are several different factors you need to keep in mind. While some of these are common knowledge, like deciding on the type of filter or figuring out the size of your space, there are also some less-common tips that all air purifier buyers need to know. Here are five of the most important things to keep in mind when you buy your next air purifier. Be sure to read all the way to the end, because most people don't know about #5.
1. Coverage Is Based on Standard 8-foot Ceilings
When you're looking at air purifier specifications, you'll usually see a square footage rating. While this rating can definitely be helpful, it's important to understand that it's calculated for a space with 8-foot ceilings. Because air purifiers circulate air in three dimensions rather than two, you actually need to know the cubic footage of air a given unit can handle. To get the cubic footage, simply multiply the square footage rating by 8. If you have ceilings that are less or more than 8 feet high, you can then use this cubic foot rating to figure out the coverage in your home based on your ceiling heights.
2. Coverage Also Assumes One Air Change Per Hour
Another thing that's important to know about the coverage rating is that it assumes one air change per hour (ACH), unless otherwise specified. Depending on your situation and what you're using the purifier for, you may want more than one air change each hour. Even before the COVID-19 pandemic, for example, it was recommended that offices have air circulated 4-6 times each hour. In other words, it's usually best not to buy a unit with a capacity that's at the limit of the space you want to cover.
3. Most Air Purifiers Are a Bit Loud to Run on High at All Times
Another factor you'll want to take into account when figuring up the number of air changes per hour you want is that you probably won't run your air purifier on high at all times. Most traditional HEPA and carbon-filtered purifiers are just a bit too noisy for this, though of course the context in which you're using it will determine what the acceptable noise level is. As a rule of thumb, we usually encourage customers to use the medium setting ratings when deciding what unit they need, since this is the setting most users end up settling on.
4. The Ratings Aren't Everything
We completely understand that it's easy to get caught up in CFM, ACH and other ratings when you're buying an air purifier. However, it's also important to remember that these numbers only represent what's going on in the purifier itself. Differences in the layout of your room, air flow, the types of contaminants you're targeting and other factors will also play a part. So, be sure to combine the information you get from the ratings with a bit of logic and common sense when deciding on the right purifier for your home.
5. There's No Universal Standard for Air Purifier Ratings
With some products, there's a universal standard for how ratings are measured and delivered. Air purifiers, however, aren't one of these products. Instead, different manufacturers report their ratings differently, meaning you have to read the ratings carefully and be sure you know what they mean. The cubic feet per minute of air that an air purifier can move is one of the ratings you'll need to be careful with. Some manufacturers report the volume of air that the fan motor itself can move, while others report the delivered CFM using the filter. The delivered CFM can be thought of as the "real" CFM of a given machine, since using the filter creates resistance to air flow and reduces the ideal air flow the fan could hypothetically achieve on its own.
We understand that navigating the ratings and specifications on air purifiers can be a bit tricky. That's why we're here to help! Feel free to contact us with any questions you may have, and we'll be happy to provide you with answers and personalized product recommendations based on your unique needs.