Amaircare
Amaircare 16 in VOC Ultra 30 lbs Filter Kit Larger Air Scrubbers
Model:
ultra-30-lb-carbon-16in
Zoom In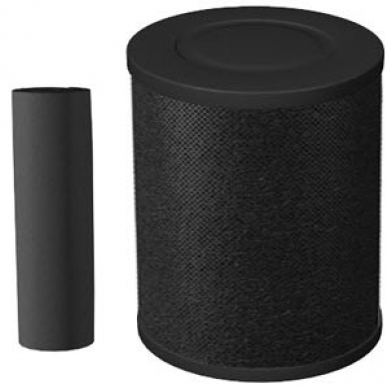 Free Shipping
Leadtime estimated at 1-3 weeks.
Amaircare VOC Ultra filter kit Models such as but not limited to the 3000 VOC, AWW350, AWW675, 7500, 10,000, 6000V Cart, 7500 Cart, IS5000, IS5000 Cart, and 4000 VOC Chem Item. Filter Replacements coordinating with 16″ Easy Twist adapters. Replaces as needed - Typically, yearly for pre-filter and as efficiency decreases for the carbon filter.
Available in Standard Carbon, Coconut Carbon, Formaldezorb Carbon, Multizorb Carbon, and Acidzorb Carbon.
For Extreme Chemical, odor, gas, VOC removal
This is used in place of HEPA filter to add even further chemical, odor, gas, & VOC adsorption.
Not for use with the MultiPro unit. This unit uses a 14" tall Ultra VOC kit, instead of 16" tall.