Amaircare 1100 HEPA Filter
Zoom In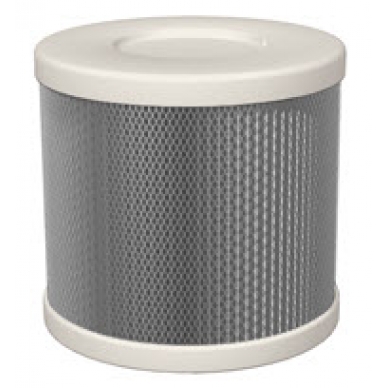 Free Shipping
Amaircare 1100 HEPA Filter - Filter Replacements Coordinate with 8″ SnapON HEPA Cartridge
Product Description
Amaircare 1100 HEPA Filter - Filter Replacements Coordinate with 8″ SnapON HEPA Cartridge
Color is Off-White
Contains 1 HEPA filter
Recommend to replace every 2 years or when needed
Filter Info
Filter Change Schedule

First Stage

Second Stage

Third Stage

Foam Prefilter

HEPA Cartridge

Carbon Inner Blanket

Check every three months, vacuum or hand wash. Replace every year.

Check every 2 years. Replace when outside surface of media is dark in color.

Replace every 6 months or when there is a noticeable increase in presence of odors.
Stage Two Targets:
Pollen Dust Mites Pet Dander Skin Flakes Bacteria Radon Progenies Wood Smoke Viruses Tobacco Smoke