India has come a long way in the last 20 years, making enormous strides in economic development and trade. However, as with all countries that have gone down the path of industrialization before it, India is beginning to run into pollution problems. A recent study found that
air pollution in India
has now become nearly as bad as that of China and that deaths linked to this dangerous environmental factor were skyrocketing. If you live in India, especially in a large urban center, you need a way to protect yourself and your family from the devastating effects of air pollution. Luckily, a home air purifier can go a long way toward lessening these effects. To help our customers in India out, we at US Air Purifiers have put together this list of the best air purifiers for India.
  Field Controls TRIO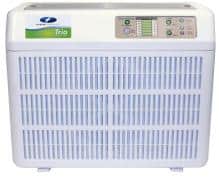 If you're looking for the best air purifier for India, one of the best options you have is the Field Controls TRIO medical-grade air purifier. This air purifier does an excellent job of removing not only industrial pollution and VOCs, but also germs and viruses from the air. This air purifier is also extremely fast-acting, removing up to 98 percent of VOCs in its area within a matter of only a few hours. Patented four-stage filtration removes contaminants of all sorts, leaving the air in your home healthy and clean for you and your family to breathe.
Check Out Full Specifications and Details For the Field Controls TRIO
Amaircare 2500 VOC Air Purifier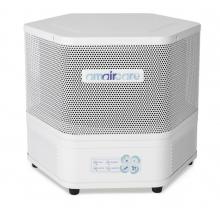 Another excellent option for removing air pollution from your home is the Amaircare 2500 VOC air purifier. This unit focuses on VOCs, but also contains a true HEPA filter to remove particulate matter from the air, making it a good all-around air purifier option. This unit features all-steel construction and will clean up to 1,250 square feet. Because of its multipurpose functionality, the Amaircare 2500 VOC deserves its place on this list of the best air purifiers for India.
Check Out Full Specifications and Details for the Amaircare 2500 VOC Air Purifier
Airpura C600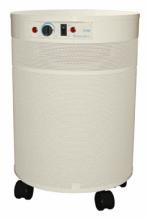 One of the best options for removing harmful gases produced by factories from the air is the Airpura C600, a carbon filtration air purifier that is specifically designed for optimum chemical removal. Featuring one of the largest carbon beds of any residential air purifier, this unit can effectively purify up to 2000 square feet. If you want the best in protection from harmful gases in the air, the C600 is a great way to go.
See Full Specs and Details for the Airpura C600
EnviroKlenz Face Mask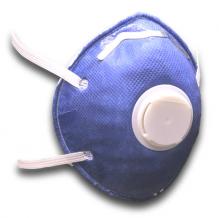 If you live in New Delhi, Mumbai, Bangalore or any other large urban area in India, chances are you've seen more than a few people take to wearing surgical masks to protect themselves from air pollution when they are outside. The EnviroKlenz face mask is similar in principle to these masks, but vastly more effective. Minerals impregnated into the masks help to filter out VOCs, while the masks themselves help to mitigate the effects of particulate matter. If you and your family want the best protection from air pollution you can possibly get while you are outside, try the EnviroKlenz face mask.
See Full Specifications and Details for the EnviroKlenz Face Mask
  If you're looking for the best air purifiers to use in India, these units are a great place to start. For more options, you can also visit our international orders page to see all of the units we can ship internationally. If you have questions about the best air purifiers for India, feel free to contact us directly and we'll be happy to help answer your questions.