Sunpentown (SPT)
SPT AC-7014 Complete Annual Filter Kit
Model:
7014-full-annual-set
Zoom In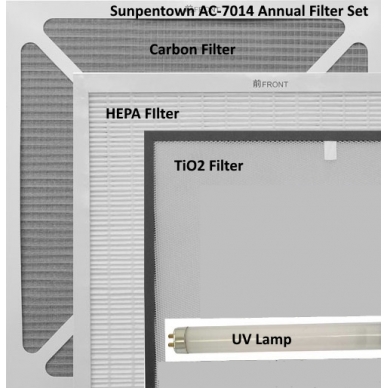 Free Shipping
Complete set of 3 filters and 1 UV lamp for Sunpentown (SPT) 2102 air purifier that allows you to save money while being prepared. Everything you need in 1 convenient set. Includes Carbon Filter, HEPA Filter, TiO2 Filter, and UV Lamp.
Recommended to replace yearly.