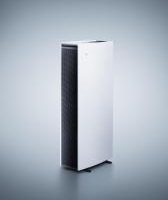 If you've read the US Air Purifiers blog or received our email newsletter for any length of time, you'll know that we're absolutely crazy about Blueair air purifiers. This brand has been one of our favorites for a long time, and we've always been proud to be able to offer them to our customers. That's why it might seem a little strange that we're pulling our Blueair products from our stores on third-party marketplaces, such as Amazon.
  Why Are We Removing Blueair?
We, along with all other authorized Blueair dealers, will be pulling the brand's products from third-party marketplaces at the request of the Blueair company itself. This decision, however, was made for the benefit of all of our customers. Now, working with those who buy our Blueair products directly through our platform, we're able to offer better direct communication and more personalized service to everyone who buys a Blueair air purifier.
Of course, this decision will in no way impact the selection of Blueair products that you'll find available here on usairpurifiers.com. Whether you're a first time buyer looking for a great air purifier or a long-time customer who needs a new filter, we can still meet all of your needs with Blueair purifiers and parts. Just like before, we'll still be offering free, fast shipping. The only difference is that now, with third-party middlemen out of the way, we can provide the absolute best in service and communication to each and every customer who buys a Blueair air purifier from us.
If you're interested in a Blueair air purifier, why not check out our full lineup? From the small, simple 211+ to the Pro series, we've got everything you need.
Have questions about Blueair products or air purifiers in general? We're here to help. Feel free to contact us directly for answers and personalized product recommendations based on your specific needs.