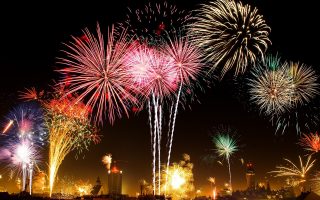 Now that Christmas is behind us and the New Year is almost here, it's time to start thinking about changes and improvements we can make in 2021. If you're thinking about taking steps to improve your health this year, you may want to give some thought to your indoor air quality. Home air can be full of particles, gases and allergens that could be undermining your overall health. Here's your guide on how to improve indoor air quality in 2021 to ensure your home is as healthy as possible in the new year.
Step 1: Find Out What You're Working With
One of the hardest parts of improving your indoor air quality is figuring out where to start. Every home is unique, and it's hard to tell which air quality issues you may have. To get started, one of the best things you can do is to purchase an indoor air quality meter. These devices measure the levels of various contaminants within your home air and provide you with reports that can help you identify and eliminate the air quality issues in your house. Two of our favorite meters are the Foobot and the Airpura Smart Indoor Air Monitor.
Step 2: Eliminate Possible Sources of Contamination
Once you know what's wrong with your indoor air, you can start cutting down on the contaminants. This process can be a bit tricky, since some pollutants are much easier to control than others. Pollen can be reduced just by keeping your windows closed during allergy season and using an indoor fan to circulate air. VOCs being given off by building materials in your home, on the other hand, will require much more effort and expense to bring under control.
In the end, you probably won't be able to make your home air perfect just by cutting off contaminants at the source. This can, however, be an effective way to moderately improve your overall air quality.
Step 3: Use a Home Air Purifier to Remove Other Contaminants
While you can reduce the level of contamination in home air by cutting it off at the source, using air purification technology is by far the most effective way to clean up your indoor air. Home air purifiers can target and remove a wide range of different contaminants and keep your indoor air as clean as possible.
While your home's needs may vary based on its size and individual air quality challenges, there are several general purpose air purifiers that are useful in most residential contexts. Some of our top all-purpose air purifiers for improving indoor air quality include:
Have questions about how to improve indoor air quality in 2021 with air purifiers? We're here to help! Feel free to contact us for answers and personalized product recommendations based on the unique needs of your home. From all of us at US Air Purifiers, have a happy (and healthy) New Year!