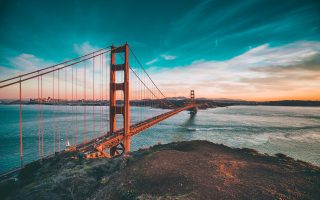 As in most states, California typically rolls out its new laws at the beginning of the calendar year. This year, a new set of regulations from the California Air Resources Board was among the package of laws that took effect as of January 1st. Here's what you need to know about the California CARB law changes going into effect in 2020 if you're planning to buy an air purifier in California.
What's in the New CARB Laws?
While the California Air Resources Board oversees almost all matters of air quality in the state, the new laws going into effect for 2020 specifically address air purifiers and air cleaners that can legally be sold in the state. Beginning on January 1st, 2020, all air purifiers must be certified by the CARB. The certification process tests both electrical safety and ozone production. Per the new rules, all air purifiers must produce 0.050 parts per million of ozone or less.
While these rules affect all air purifiers, it should be noted that there are certain types of purifiers that typically do not produce ozone at all. Specifically, units using a mechanical filter, such as HEPA air purifiers, usually do not produce ozone because they act simply by forcing air through a filtering medium.
What's the Thinking Behind These Rules?
As officially stated by CARB on its website, the goal of the air cleaner regulation is to reduce public health risks by ensuring that people buying air purifiers in the state are not exposed to unsafe levels of ozone. Although most people think of ozone as an important compound in Earth's upper atmosphere (which it is), the compound is quite dangerous to human health when it is breathed in. Ozone exposure has been found to lead to coughing and lung irritation. It can also aggravate existing respiratory conditions such as asthma and emphysema. If exposure lasts long enough, it can even increase the risk of developing chronic pulmonary obstructive disorder (COPD).
Part of the reason for the California CARB laws addressing air purifier certification is that ozone-generating devices are sometimes sold as air cleaners. Unfortunately, there is a widespread and greatly mistaken belief that ozone can combat air pollution at ground level, making home air healthier to breathe. According to the EPA, however, these claims have no scientific basis and are directly refuted by the known effects of ozone inhalation.
In addition to preventing ozone exposure, these rules also ensure that air purifiers sold in California are tested for electrical safety. Now, when Californians buy air purifiers, they can be sure they are getting only the safest models. It should be noted that the air cleaner regulation does not necessarily reflect air purifier efficiency or efficacy, only the safety rating of each approved model.
What Air Purifiers Can Be Sold in California Under the New CARB Rules?
While these rules may sound restrictive, there are many leading air purifier brands and models that already meet the standards and can be purchased by California residents. Below, you'll find a list of the brands and models currently approved for sale in California that we offer here at US Air Purifiers. To find the full list of all models currently approved by the California Air Resources Board, follow this link.
Airfree:
Airpura:
AllerAir
Austin Air
Blueair:
Field Controls:
IQAir:
IQAir Availability: Due to unforeseen circumstances with our supplier IQAir we no longer carry their products and filters. We apologize for this inconvenience but do offer competitive IQAir air purifier products which provide the same or better air purifier specifications.  If you have any questions about IQAir from previous purchases from our website or need assistance please contact us directly for help.
Rabbit Air:
Sunpentown (SPT)
As you can see, the selection of air purifiers that are certified under the new California CARB law is quite extensive. Whether you need a small unit for general filtration or a more powerful model targeted at heavy gases and VOCs, there's a CARB-compliant air purifier out there for you. Keep in mind that this list may change or expand as the California Air Resources Board continues to certify new models.
What If the Air Purifier I Want Isn't on the List?
While the list above reflects the products currently certified by the CARB, there will very likely be new additions to the list as time goes on. To ensure the broadest possible selection to all of our customers in California, we've reached out to all of our suppliers to stress the importance of going through the certification process required by the new California CARB laws. As the list of manufacturers going through this certification process continues to grow, California residents should gain access to a wider selection of air purifiers for their homes and businesses.
Will Non-California Buyers Be Affected?
Because it is a state law only, the new CARB regulation will not affect what buyers outside of California can purchase. With that said, buyers outside of California may still want to check out the state's list of certified air purifiers as a resource. Because the units on this list meet the high safety standards required in California, they may also be good options for buyers in other states who are looking for the safest air purification possible.
Our Support of the California CARB Law on Air Cleaners
In closing, we'd like to state that we firmly support the efforts to reduce ozone exposure from air cleaning products. As a company, we strongly believe in ozone-free air purification. Ozone-free air purifiers are a superior option for customers from a health perspective, and they are also more environmentally responsible.
Still have questions about the California CARB law taking effect in 2020 or how it affects people purchasing air purifiers in the state? We're here to help! Feel free to send us your questions, and we'll be happy to provide you with answers and personalized product recommendations to fit the unique needs of your home and family.