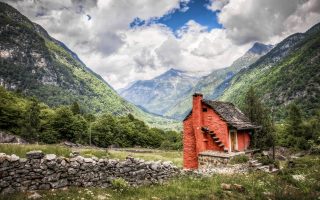 One of the most defining features of 2020 was the nearly ubiquitous use of lockdowns to control the spread of COVID-19. In addition to helping reduce the toll of the virus, though, these lockdowns had a number of unintended consequences. While many of those consequences were negative, at least one positive outcome existed in the form of air quality improvements. According to recently published research, approximately 84 percent of the world's countries saw improvements in air quality last year.
The recent report, created by IQAir, compared air quality in 2020 with data from 2019 to analyze the effects of pandemic-related lockdowns on air pollution. The main target of the research was fine particulate matter, a major pollutant associated with both vehicular and industrial emissions.
In addition to striking improvements at the nationwide level, the report also found that a substantial majority of large cities saw air quality rise as fewer people commuted to and from work during lockdowns. 65 percent of the cities analyzed saw better air quality in 2020 than in 2019.
Despite the good news on air quality in 2020, there were still substantial setbacks. Events that created large amounts of airborne pollution, most notably wildfires, worked against improvements caused by the lockdowns in some areas. Heavy manufacturing economies in East Asia, especially China, India and Pakistan, also continue to suffer under disproportionately high levels of fine particulate matter compared to Western countries.
It's also worth noting that many of these gains will be temporary. With vaccines now being distributed rapidly in the US and abroad, it's likely that COVID-19 restrictions will begin to fall away very soon. California, for example, recently announced its goal of lifting all remaining restrictions by June 15th. As restrictions begin to drop across the world, it's very likely that emissions will once again rise to their pre-pandemic levels.
Nevertheless, the strong gains in air quality that were made last year show that it is possible to significantly reduce global emissions in relatively short periods of time. Going forward, data from the pandemic lockdowns could help policymakers craft new regulations to help address the growing problem of low air quality worldwide.
Have questions about how air purifiers can help keep you and your family safe from the harmful effects of air pollution in your area? We're here to help! Feel free to contact us with your questions, and we'll be happy to provide you with answers and personalized product recommendations based on your needs. Also be sure to check out our complete selection of home air purifiers that can help to remove harmful contaminants from your home air.