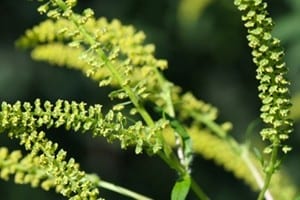 Spring and fall allergies affect huge numbers of people each year. When these seasons roll around, pollen in the air causes everything from sneezing and watery eyes to severe allergic reactions. Using a good air purifier is one of the best ways to limit your exposure to pollen and keep your allergies to a minimum. Here's what you need to know about air purifiers for allergies and 8 of our top recommended units for capturing seasonal pollen.
What Kind of Air Purifier is Best for Allergies?
To capture pollen, an air purifier needs a HEPA filter. These filters capture particles and debris in the air, making them the best solution for tiny grains of pollen. In order to qualify as HEPA, a filter must capture 99.7 percent of particles over 0.3 microns in size. Since the average grain of pollen is between 10 and 40 microns, a HEPA filter is well equipped to capture them.
Although a HEPA filter is essential, many of the best air purifiers for allergies feature both HEPA and carbon filters. Carbon filtration lets an air purifier target gases, odors and volatile organic compounds (VOCs) in the air. While a carbon filter doesn't actually make an air purifier better for targeting pollen, it does make it more versatile.
Who Needs an Air Purifier for Allergies?
Since seasonal allergies are such a widespread problem, practically anyone can benefit from using a HEPA air purifier. If you experience regular allergy symptoms during spring or fall, an air purifier may be able to help keep them under control. With a HEPA purifier, you can keep pollen out of your home, allowing you to breathe easier, sleep better and generally feel better during pollen-heavy seasons.
With that said, there are people who need air purifiers for allergies more than others. If you suffer from severe allergies, asthma, COPD or other respiratory issues, allergies may be more than a seasonal inconvenience to you. People with chronic respiratory illnesses often find that their existing problems are made worse by allergies, making air purification a necessity during allergy season.
Best Air Purifiers for Allergies
If you're looking for an air purifier to help you fight your allergies, there are several great options to choose from. While practically any air purifier with a HEPA filter can remove pollen, some stand out from the field because of their unique features or their filtering capabilities. Below, you'll find our list of 8 of the best units you can use to protect yourself from pollen.
Austin Air Allergy Machine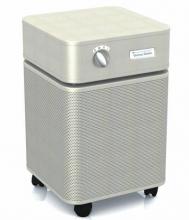 Designed specifically for dealing with allergies, the Austin Air Allergy Machine offers combined HEPA and carbon filtration to remove a wide range of contaminants while focusing on those that could aggravate allergies and asthma. This unit covers up to 1,500 square feet, making it great for mid-sized homes, larger apartments and even some work spaces.
Aside from its impressive cleaning capabilities, the Allergy Machine features all-steel construction and a 360-degree air intake. Thanks to its unique combination of features and filtering stages, the Allergy Machine routinely ranks as one of the best air purifiers in independent tests.
Amaircare 3000 HEPA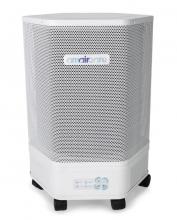 With the ability to cover up to 1,800 square feet, the Amaircare 3000 HEPA is a great option for large houses and apartments when it comes to removing pollen. Its high-efficiency fans and excellent HEPA filtration make it one of the best air purifiers for allergies, while an included carbon filter also allows it to remove gases, odors and VOCs for broad-spectrum protection. Like the Allergy Machine, the Amaircare 3000 HEPA is also built with all-metal construction.
Another great feature of the Amaircare 3000 series is its silent mode, which brings the noise created by the purifier down to a very low level. This feature makes the 3000 great for use in a bedroom during allergy season so that you can get a better night's sleep.
Airpura H600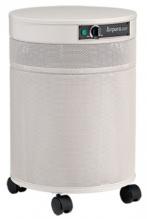 Like the Allergy Machine, the Airpura H600 is designed specifically for those who suffer from asthma and allergies. Thanks to its large HEPA filter, the H600 does a great job of targeting pollen and other common particulate contaminants. A carbon weave filter can also be added for protection from gases and odors.
The H600 covers up to 2,000 square feet, making it great for even larger homes. At 560 cubic feet per minute, the H600 has one of the highest air flow capacities of any residential air purifier on the market.
Field Controls TRIO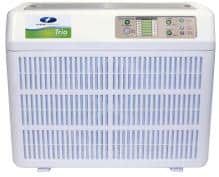 As one of the only portable medical grade air purifiers on the market, the Field Controls TRIO is a great option for pollen and just about anything else you need to remove from your home air. With HEPA, carbon and UV filtration, the TRIO targets everything from pollen to bacteria and viruses. If you suffer from severe allergies or asthma, this model is an excellent option for keeping your home air clean and healthy.
In a single air cycle, the TRIO removes up to 99.99 percent of particles in the air, along with 93.6 percent of bacteria. With the ability to cover 1,000 square feet, it is ideal for smaller homes and medium-sized apartments.  This unit also features a UV germicidal lamp, which allows it to eliminate bacteria, viruses and other pathogens by rendering them neutral.
Rabbit Air Minus A2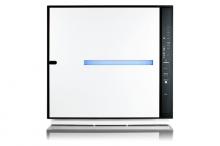 The leading air purifier for allergies from Rabbit Air is the Minus A2 model, which can cover up to 815 square feet. Equipped with both HEPA and carbon filters, the Minus A2 does a great job of removing most common contaminants from home air. The Minus A2 is also an excellent bedroom air purifier, thanks to its automatic l0w-light sensor which puts the unit into an ultra-quiet mode.
The Rabbit Air Minus A2 is also wall-mountable, making it good for use in smaller spaces where floor space may be limited. Another great feature of this unit is its built-in mood light. With this light, the A2 becomes part of your home decor, rather than just another air purifier.
Blueair Pro XL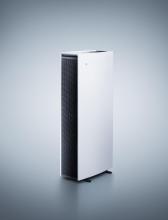 Sitting at the top of Blueair's Pro series, the Blueair Pro XL is a HEPA air purifier capable of covering up to 1,180 square feet with 5 air changes per hour. With its high-quality filtration and large air change capacity, the Pro XL is a perfect option for keeping the air in your home clean, healthy and breathable during allergy season.
Like the Rabbit Air Minus A2, the Pro XL can be mounted on a wall for space-saving convenience. For maximum durability, this unit is constructed from galvanized steel. For extra protection, this unit can be equipped with a Blueair Smokestop or VOC filter.
Airpura R600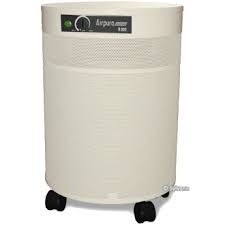 While not targeted as specifically to allergens as the H600, the Airpura R600 all-purpose air purifier still does a great job of removing them from the air. This unit combines HEPA and carbon filtration for wide-ranging protection in spaces of up to 2,000 square feet. If you're looking for a great all-around air purifier, the R600 is an excellent choice that won't let you down.
AllerAir AirMedic Pro 5 MG Exec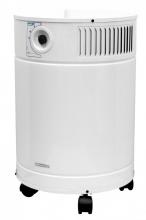 With medical grade HEPA filtration and 18 pounds of carbon, the AllerAir AirMedic Pro 5 MG Exec is a great all-around air purifier. If you suffer from severe allergies or asthma, this unit may be a good choice for you. The Pro 5 MG Exec is rated for up to 1,500 square feet.
Other Ways to Fight Pollen
In addition to using an air purifier for allergies, there are also several other steps you can take to keep pollen from affecting you. The most effective thing you can do to keep pollen out of your home is to keep your windows closed during pollen-heavy seasons. Using an internal fan to circulate air will prevent pollen from being dragged in while still allowing for plenty of circulation. If you really want to open your windows for some fresh air, consider doing it in the evening or early morning, since most allergy-inducing plants will release their pollen during the warmer parts of the day.
It's also a good idea to limit the amount of time you spend outdoors while the plants you're allergic to are pollinating. Consider exercising indoors instead of going for runs or walks outside, and avoid being outdoors during warm periods when pollen is likely to be at its heaviest. Likewise, you may want to avoid spending large amounts of time working in your yard while plants are actively producing pollen.
If you suffer from severe allergies, you may also want to consider changing your clothes as soon as you come in from outside. Pollen can get stuck to your clothes during time spent outdoors, then come home with you when you walk through the door. As you move around, this pollen can become dislodged and ultimately end in the air you're breathing. By changing clothes, you can get this pollen away from you as quickly as possible.
How Much Can an Air Purifier Help?
Even the best air purifier can't completely prevent your exposure to pollen during allergy season, since you'll still have to leave your home for work and other tasks. With that said, a home purifier can make it much easier to avoid pollen in the place you spend the most time throughout the day. By limiting pollen exposure, an air purifier can help you reduce the frequency and severity of your allergic reactions.
The most important benefit of using a home air purifier for allergies is the lack of pollen reactions while you're sleeping. Nighttime allergic reactions are especially annoying, since they can prevent you from falling asleep or cause you to have poor sleep quality. If your home and bedroom are covered by an air purifier, these reactions become much less likely.
For times when you're outside the home, however, a smaller HEPA air purifier may be able to offer you some extra protection. One great unit for this use is the Amaircare Roomaid HEPA. Standing only 7.5 inches tall and weighing only 5 pounds, this miniature air purifier can cover an impressive 300 square feet, making it perfect for taking to work with you if you have a job in which you're stationary throughout the day. This unit also features a car power adapter so that you can even use it on your drive to and from work. Like the Amaircare 3000 HEPA, the Roomaid features all-steel construction, a 360-degree air intake system and a high-efficiency fan.
What Else Can HEPA Filtration Remove?
In addition to pollen, HEPA filter can remove a slew of other common air contaminants. Pet hair, dander, mold spores, particulate matter and dust can all be captured by HEPA-rated filters. When you buy an air purifier to help with your allergies, you will also get protection against all of these other common airborne debris. By removing these contaminants from the air, you can breathe easier and enjoy generally better respiratory health.
Have More Questions About Air Purifiers for Allergies?
We're here to help! Feel free to contact us with your questions, and we'll be happy to provide you with answers and product recommendations based on your needs. Whether you just need some extra protection to stop your sneezing or medical grade air purification to help you cope with severe allergies or asthma, we have the models that will help you breathe easier all year round.